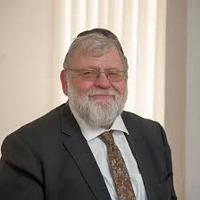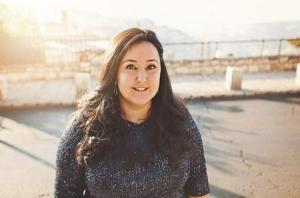 For many women in Israel suffering from financial and emotional distress or experiencing medical complications or high-risk pregnancies, the news of a pregnancy is too much to bear.
That's where Nefesh Achat B'Yisrael (Israel), with the financial backing of Just One Life (USA), steps in.
Nefesh Achat B'Yisrael (Israel Amutah)/Just One Life (USA 501-C-3) was formed in 1988 by concerned individuals who recognized the need to provide support for expectant mothers in Israel, where financial hardship and social and medical issues can lead to difficult pregnancies. The organization's name was derived from the Talmudic passage in Sanhedrin that states that "He who saves a single life in Israel, has saved an entire world." (Talmud)
In the 31 years since, the non-profit is credited with saving many worlds over. Since its establishment, Just One Life has been instrumental in the births and lives of over 18,500 Israeli children.
The key to the organization's success is that "we provide stability to families who are experiencing turbulence in their lives," said Rabbi Martin Katz, who has served as the USA Executive Vice President of Just One Life since its founding.
Through professional counseling, emotional support and financial assistance, Just One Life empowers mothers to bring their pregnancy to full term, thus preserving Israel's most precious resource - its children.
Veteran social worker Chaya Katzin, the Israel director, typically meets expectant women at the welcoming Just One Life office on Jerusalem's King George Street where they speak about their challenges. She urges them to consider their options, as well as the types of assistance that would alleviate their pressures.
Chaya, and her team of social workers and therapists, help couples navigate the social, emotional and economic issues that can accompany an untimely or at-risk pregnancy.
"Because many couples struggle with limited financial resources or are lacking a support system, their ability to raise a family is compromised," Chaya explained.
"Helping women process their choices and empowering them to understand their strengths is the goal of our intervention. We try to bring down the crisis level and arm women with the skills they need to more easily manage their lives," she added. "Through various workshops and methods of individual and group therapy we help women develop an empowered approach to parenting and provide their children a healthy and supportive environment."
The social workers and therapists at Just One Life aid approximately 500 families every year. The couples come from all over Israel and from a broad range of backgrounds: religious and secular, Ashkenazi and Sephardic and new immigrants as well as longtime Israelis.
But what the women share in common is that all face limited incomes, stressful family situations or health issues. A pregnancy only adds to their long roster of challenges.
Women often find their way to the Nefesh Achat B'Yisrael office through referrals from doctors, social workers, nurses and welfare offices. The organization also receives referrals from major hospitals across Israel. For example, Nefesh Achat B'Yisrael maintains a strong relationship with Jerusalem's Shaarei Tzedek Hospital, known for having the most active maternity facility in the western world. Shaarei Tzedek, including through its high-risk pregnancy clinic led by Dr. Ori Shen and Mrs. Yehudit Ackerman, refer their clients that require additional emotional or financial support to Nefesh Achat B'Yisrael. In one of his letters of thanks to the organization, Dr. Shen praised the organization's important work. "There is no doubt that your assistance brought about circumstances that were optimal in helping the couples during their difficult predicaments and brought about beneficial outcomes," he wrote.
Women that come to Nefesh Achat B'Yisrael do not encounter any anti-abortion propaganda from the organization. Instead, they are encouraged to talk about what they would need in order to raise a child.
The vast majority of the cases are families with limited income. Currently, 1.7 million people in Israel are living below poverty level. Just One Life provides nearly $1800 to each mother for financial and psychological services.
The founders of the organization were Rabbi Solomon J. Sharfman, A"H, Dr. Shimon Glick, who was then the Dean of Ben Gurion University Soroka Hospital, Jack Forgash, a businessman from the USA and a friend of Dr. Glick and Rabbi Sharfman, and Madelaine Gitelman from Jerusalem who became the organization's Director and Head social workers in 1989.
Just One Life has earned praise from Israel's Ambassador Danny Danon, Israel's representative to the United Nations, who penned a letter recognizing the organization's three decades of success in bringing Jewish life into the world. "Your work for Jewish families is fundamental to the future and well-being of the Jewish people," he wrote. "Bringing Just One Life to Israel was an important development, and brought the issue of raising Jewish children straight to the heart of the Jewish world."
The children who have been born with the support of Just One Life are now taking their rightful places in society. Many have grown up to serve in the Israel Defense Forces, attend Torah institutions and universities and have families of their own.
Among the thousands of mothers who have been helped through the organization was a young Sephardic woman who was pregnant with quadruplets and had additional children at home. Her doctor advised her to the reduce the number of babies, but Nefesh Achat B'Yisrael and Just One Life took her and her husband under its wing by offering her support, financial aid and the assistance of a high-risk pregnancy expert.
After giving birth to the first naturally born quadruplet boys in Israel, the couple was assisted financially and emotionally through the beginning years. The quadruplets recently celebrated their 21st birthday. Two are learning in Yeshiva, one is working at the police department and the fourth is doing national service. One of them got married before Passover. Rabbi Katz and his wife met with this family in Israel, one month before the wedding.
"In the 31 years since the organization has been helping women have their babies, nobody has ever come back to complain," recounts Katz. "But many have returned to give thanks. They say, `I can't imagine what my life would be like without my children.'"
As chairman and co-founder of JOL and Nefesh Achat for 31 years, I, Jack Forgash, would be remiss if I did not give praise, recognition and Todah to the manner in which the professional social workers for 31 years have given care and compassion to the mothers and the 18,500 plus children born in Israel. To Madelaine Gitelman who served as Director for 27 years, and current Director Chaya Katzin and the professional staff Shira Keyak, Sara Gordon, Atara Block and Eliana Rubinstein. During my recent visit Chanukah 2019 I had the pleasure of meeting with staff, mothers and their babies and hearing the mothers express their gratitude for all that Nefesh Achat has provided them. Even now during this pandemic hospital nurses and social workers who are overwhelmed are calling upon Nefesh Achat to take on additional cases. Just One Life in USA provides the resources and the Nefesh Achat organization in Israel provides the loving care.
ISRAEL'S MOST PRECIOUS RESOURCE = ITS CHILDREN
JUST ONE LIFE INC.
501 C-3 ORGANIZATION
587 FIFTH AVE RM702
NY NY 10017
Rabbi Martin Katz
347 996 7751
info@justonelife.org
NEFESH ACHAT B'YISRAEL
16 KING GEORGE ST
JERUSALEM ISRAEL 91024
Chaya Katzin
02 625 4973
nefesh